York Solutions Charitable Foundation
The mission of the York Solutions Charitable Foundation (YSCF) is to support causes that provide educational, training, and professional development opportunities for underserved individuals.
Through our fundraising events and programs facilitated by York Solutions through Think IT, we're able to give back to our partners and the community.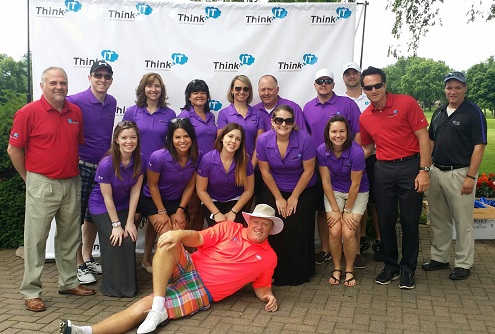 Our goal is to make a positive impact on lives of individuals within the communities we serve through the support of causes that align with our mission.
This organization is especially near to the heart of our CEO, Richard Walker, as he sits on the board. Genesys Works is a non-profit organization that enables underprivileged high school students to break through barriers and discover that they can succeed as professionals in the corporate world through meaningful work experience. Genesys Works identifies and trains motivated high school students in professional, technical, and communication skills in an 8-week intensive training program the summer after their junior year. Genesys Works Young Professionals then go on to work in year-long corporate internships around Houston, the Twin Cities, and Chicago.


Project Management Institute of Minnesota
The Minnesota Chapter of the Project Management Institute (PMI-MN®) is one of the leading chapters in the Project Management Institute (PMI®) and seeks to provide value to members and the project manager community through opportunities for career development and also strives to advocate for the advancement of the project management profession and its disciplines.
Think IT members will receive a discount on PMI classes. Please contact us for more information!
Tech901 upskills Memphis-area (901 area code) adults with employer-influenced training to fill entry-level information technology roles experiencing workforce shortages. The cost and schedule-accessible programs enable low income students to launch new and rewarding careers. The available vocational programs focus on software development, hardware, and IT infrastructure support, networking, and cyber security roles. Over two-thirds of students graduate and over 90% of reporting graduates continue in IT careers after an average of 30 months working. Tech901 offers IT and soft skill content instruction with significant experiential training and targets industry certifications where available. Memphis leads the nation in African American representation in the IT workforce and Tech901's students continue to reinforce that position as 72% of its 1,684 lifetime students are of color.