March 10, 2016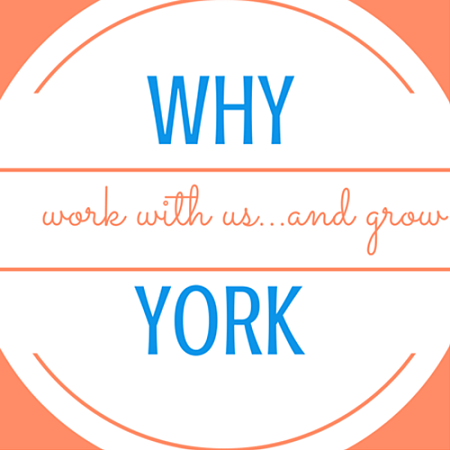 Our mission is to provide creative, cutting edge IT solutions to help companies achieve business, technology, and operational goals and objectives. We believe strongly in creating a true partnership approach with our clients and consultants that fosters a long-term, trust-based relationship.
Technical Analyst with PBM
Our client in the Minneapolis, MN area is looking for a Technical Analyst with PBM (Pharmacy Benefit Management) for a 6-9 month contract position.
Skills Required:
Call Center 1-2 years

Capacity Planning 1-2 years

Healthcare 1-2 years

MS Office 1-2 years

Remedy 1-2 years

Systems Analysis 1-2 years

Windows XP 1-2 years

Advanced knowledge of technology management and best practices within the healthcare or services industry

Familiarity with technology operations and an ability to link systems capabilities to business processes

Ability to develop and analyze trends, as well as establish performance benchmarks
Candidate will work with current Technical Analyst team with anticipated MFT set up requests for upcoming implementation and likely ramp up of allocated resources. This position is responsible for providing subject matter expertise and technical leadership enabling the delivery of key business solutions. Candidates must have extensive knowledge of information technology concepts, strategies, and methodologies as well as knowledge of best practices and procedures. The position will perform business and technical analysis to identify technology needs, evaluate and recommend alternatives, and participate in the implementation of business solutions incorporating system architecture, financial constraints, operations, and industrytrends.
This position was posted on 3/7/2016. Read more details about this position.
SAP SD – OTC
Our direct end client in St. Paul, MN area is looking for an experienced SAP SD Consultant for a 12+ month contract. This person will be on the OTC (Order to cash) team so we need an SD resource that has significant OTC experience. Interviews begin ASAP! HIGH preference for LOCAL resources. Due to export control laws, we need US citizen or GC Holders.
This position was posted on 3/7/2016. More information regarding this position can be found here.
System Analyst
Our direct end client in St. Paul, MN is looking for a system analyst for a 12+ month contract. Due to export control laws, we need US citizens or GC holders.

Qualifications
4+ years IT Business Analyst experience
Proficient using Microsoft Word, Excel and Access
Excellent organizational, time management and communication skills
Bachelor's degree
Familiarity with database administration in Oracle and/or SQL Server, T-SQL, PL-SQL
Technical aptitude; the ability to understand new technologies and related environments
Ability to learn new technology through self-study
Ability to translate highly technical information for audiences with varying degrees of technical knowledge
Knowledge of VB/Java/C++/JavaScript/.NET/J2EE or equivalent would be a 'plus'
Knowledge of Web Services, Service Oriented Architecture, Web Based UI's, XML/XSD
Ability to assess clients' needs and management requirements and creatively provide solutions that address those needs, solve clients' problems and add value to the business
Provide training and produce support material for other members of the team
Responsibilities
Design, test and document labels to support global business requirements
Understand the capabilities and design limitations with Labeling systems
Work with business areas and IT colleagues to define label requirements
Document and maintain labeling process work instructions and procedures
Ensure label templates meet customer specification using efficient designs that meet functional, security, performance, and quality requirements
Leads and/or participates in label design workshops
Identifies and helps resolve label design issues, participates and provides label template design reviews
Review all deliverables throughout the project lifecycle to ensure completeness, consistency, quality and requirement traceability
Ensure efficient and effective processes and standards are in order to continuously improve quality and adherence to all quality management plans
Maintain standard and regulated label template files and archives
Supports adherence to business and program objectives and program mission
Assist in identifying, analyzing, mitigating and responding to project and operational risks
Work in conjunction with Product and hardware vendor teams in identifying, educating, and developing solutions and continue partnerships
Make technical presentations and demonstrate how a product will meet business needs
Provide training and produce support material for other members of the team
This position was posted on 3/8/2016. More information regarding this position can be found here.
Deployment Lead
A client in St. Paul, MN is looking for a Deployment Lead for a 12+ month contract. Due to export control laws, we need US citizens or GC holders. Lead MTD Labeling system deployment operations to include planning, deployment activity, and post go-live support/stabilization. Lead Labeling deployment strategy, reporting, and coordinate with labeling business partners, sites, and customers.
Responsibilities
Labeling Solution Deployment
Plan, execute and deliver deployment of labeling solutions including SAP-integrated Loftware, Loftware web access, and legacy labeling applications as required
Define and implement repeatable deployment processes for different project types
Communicate and provide coaching of the Labeling Solution deployment strategy to business and site representatives
Coordinate Labeling Solution deployment activity and schedules with Business Transformation, business, and site representatives
Coordinate post-deployment hand-off activity with Labeling Support and SAP Run organizations
Label Deployment Team Management
Lead deployment-driven label design activity to ensure label templates are aligned with business and site requirements
Lead Labeling deployment business analysis team to define business and site labeling system requirements; Communicate requirements to Labeling Build team
Determine priorities and assign resources to labeling deployment activities
Provide work direction to deployment label design and business analysis team members
Provide direct supervision to Labeling deployment team members, including coaching, training, review of progress towards objectives
This position was posted on 3/8/2016. Read more details about this position
End User Computing
York Solutions is currently seeking an End User Computing Specialist for a contract-to-hire basis for a direct client in the NW suburbs of Minneapolis. This position works as part of the Corporate IT support team, and is responsible for answering and responding to support calls that come through the Help Desk, following documented procedures to solve callers' problems, and escalating issues as appropriate to IT Support Specialists and System Administrators. New IT requests and some project work are also part of this position. Strong customer service skills while providing level 2 support is a must.
This is a Desktop support role, directly interfaces with internal customers/employees at times.
Position Responsibilities
25-30% Phone support backing up Service Desk Level 1
Dispatches to user desktop to resolve issues
Escalation point for Service Desk Level 1
Advanced troubleshooting
Basic Service requests
PC Imaging/deployment
Answer Help Desk phone calls and log all calls into Help Desk software
Solve technology problems as appropriate
Differentiate between emergency issues and regular issues and act accordingly
Escalate calls to next level as appropriate
Install and configure desktop software and hardware
Respond to work order submissions
Maintain audio/video equipment and provide advance set-up for training sessions and presentations given by system users
Follow-up on open issues to complete resolution
Track trends in support issues and raise awareness
Recommend improvements to processes
Maintain documentation of issues and the resulting resolutions
Adhere to and enforce IT security procedures
Participate in IT project teams
Perform other duties as needed
This position was posted on 3/9/2016. Read more details about this position
Be sure to check out our other posted positions!
Not seeing the jobs that match your skillset? Please fill out our online application to be considered for future IT opportunities!

Posted By: Anastasia Hoosman
Tags:
No comments yet. Be the first!
Your Comment: