May 04, 2017
Our mission is to provide creative, cutting-edge IT solutions to help companies achieve business, technology, and operational goals and objectives. We believe strongly in creating a true partnership approach with our clients and consultants that fosters a long-term, trust-based relationship.
Data Center Support Specialist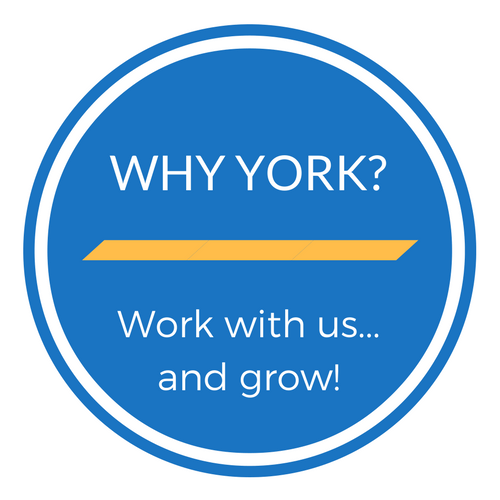 Rack and Stack of All Server/Equipment types to include:
Installation and removal of mounting rails and/or mounting brackets
Installation of equipment (servers, storage, network, security, rack power distribution units)
Installation and removal of cable management hardware
Label and update all documentation as appropriate
Installation of All Equipment Cabinets:
Prepare floor by determining appropriate preparation needed for cable penetration
Work with maintenance teams or contractors to have appropriate hole cut in floor tile to accommodate KoldLok
Level cabinet/rack and bay cabinets together as appropriate
Blank panel cabinets and adjust row blanking panels to maintain integrity of the hot aisle
Label equipment and update all documentation as appropriate
Installation and Removal of Ethernet, Fiber, Power, DAC, and other cables as required:
Label all cables (Ethernet, Fiber, Power, etc.) per the Data Center Standards
Fully understand all equipment network ports to ensure correct connections are made
Troubleshoot and correct all physical network connections issues are directed
Perform hardware troubleshooting, modifications, and component replacements as required:
This would include but not limited to, NIC cards, RAM memory, hard disk drives and cooling fans
Perform daily "amber light" audits; create the appropriate tickets to have the conditions remedied
Tape Backup and Print Operations:
Operate IBM tape libraries
Prepare off-site tape transfers
Tape inventory and audit controls
Operate mainframe and payroll printers
Prepare printed output and send to proper departments
Manage and maintain tape, paper, forms, and printer supplies
Other Responsibilities include, but are not limited to, the following:
Fully understand and follow all change management and IOC operational procedures
Provides hands-on support for all other teams to troubleshoot and repair systems including internal hardware, electrical, network, phone, SAN, and console connections
Assist and escort contractors and others not assigned to this team
Fully understand and enforce all Data Center Process/Procedures/Standards
Assist in the maintenance of all documentation of all cable, equipment, power, and space is built
Manage and coordinate shipping and receiving of packages and equipment for the Data Center
Perform asset and inventory management functions
Travel locally and nationally on an as-needed basis
Required Experience and Qualifications:
One to two years of experience working in an active data center environment supporting greater than 5,000 square feet of raised floor
Ability to custom cut Cat5e/Cat6 Ethernet cable and terminate on RJ-45 connectors while maintaining cable throughout ratings
Experience with and the ability to use Fluke cable test equipment (copper/fiber)
Knowledge of and ability to use a server lift for installing heavier equipment
Certified BICSI Installer or equivalent knowledge and experience
Ability to lift 50 pounds
Soft Skills:
Work schedule flexibility a must; work schedule will be dictated by project requirements and change management processes
Strong verbal, written and analytical skills
Strong attention to detail for all physical work and final or as built documentation
Ability to create meaningful MOP's (Method of Procedure) that can be followed by others; own the outcome regardless of who does the work
Understand the impact of personal actions on internal/external customers and the business
Experience in troubleshooting outage events, working with support teams and vendors to quickly and effectively restore service
Understand the importance of and follow all processes, procedures, guidelines and standards; when situations prevent sticking to the letter of the standard, suggests alternatives that do not violate the intent of the standards and policies
Maintain effective communications with vendors, Infrastructure Support teams, and other departments interfacing with the Data Center
Software:
Expertise using Microsoft Office, specifically Outlook, Access, Excel, and Visio
Previous experience with HP Service Manager and Remedy a plus
This job was posted on 5/2/2017. Click here to view the original posting.
AIX Infrastructure Engineer
This role is responsible for the shaping and the creation of infrastructure standards/processes, as well as deploying, designing, and implementing new technologies and expanding our existing tools. The individuals in these roles will also help govern, maintain, and guide new compute via our client's standards while working with the project management office and enterprise architecture.
Experience:
Seven years of professional IT experience within infrastructure, including five years in enterprise systems engineering roles
Five years of experience implementing or managing complex business critical enterprise systems infrastructure servers and platform specific services
Experience with enterprise-level architectural design, as well as re-platforming, preferred
Ability to create presentations and speak to diverse audiences
Demonstrated ability to perform technical writing, process design, and creation of standards
Management of virtualized/physical enterprise systems server and services required
Candidates will need to understand clustering and High Availability techniques as well as enterprise level HA tools (multi-pathing, bonding, etc.)
MUST have strong scripting skills – Experience in Dev/Ops environment desired
Extensive experience in deployment, configuration, tuning, and troubleshooting AIX and Red Hat Linux server based systems
In depth knowledge of AIX/Linux core technologies (Kernel, virtualization, and security services, etc.) and networking and storage technologies
Solid troubleshooting methodology and knowledge of change management
Converged Infrastructure (FlexPod/SDDC) experience preferred
Familiarity with security auditing tools (i.e. SCAP, AIXPert)
Experience with AIX VIO server configuration and troubleshooting
Background with AD authentication tools for UNIX (QAS/PAS)
Familiarity with a UNIX-based configuration management toolsets (Chef, Puppet, Ansible, etc.)
Experience with patch management tools such as Satellite and NIM
Must be a self-starter who is passionate about technology and able to work well in a team setting
Solid understanding of VMware and the ability to administrate/improve current corporate environment
Responsibilities:
Design processes and standards over diverse technology – some of which may expand beyond your base expertise
Governance for the PMO in relation to the Infrastructure group – this is a diverse role
Provide guidance to the operational support team for Linux/AIX/UNIX
Diagnoses and troubleshoots complex problems while maintaining a high level of visibility and communication with executive management
Evaluates products and upgrades for appropriateness
Oversees and implements system upgrade strategies
Education/Background:
B.S. in Computer Science, Electrical Engineering, Math, or equivalent work experience
RHCA – Datacenter
IBM CSA – AIX
VMware 6.0/6.5 (VCP-5 DCV or VCP6-DCV preferred)
This position was posted on 5/2/2017. Click here to view the original listing.
SCCM Administrator
A direct client of York Solutions in downtown Minneapolis is seeking an SCCM Administrator to join their team on a contract-to-hire basis. The ideal candidate will possess the following:
Software delivery for Microsoft control and configuration management background
Experience in Coordinating patching as it moves forward
A background in SCCM delivery operation rather than windows
Microsoft configuration manager background- ability to administer windows is not relevant for this role, but the individual should know/understand patching within windows
Essential Day-to-Day Responsibilities:
Overall support of the Windows server environment including level 1-3 support and participation in 24×7 on call rotation
Server OS upgrades including 3rd party installation and configuration, backups and anti-virus
Evaluate new technologies relevant to the Windows server platform and supporting infrastructure
Translate Business Unit goals and requirements into technical solutions which meet architecture standards
Work on virtual teams in a collaborative/consultative fashion
Required Skills:
Knowledge of Windows Server operating systems (2008 and 2012)
Knowledge of relevant Microsoft technologies including, clustering, load balancing, IIS (5.0, 6.0 and 7.0), patch management, Security and policy control
Working knowledge of x86 and x64 Server hardware technologies especially IBM xSeries
Working knowledge of SAN and NAS technologies
Working knowledge of network technologies (LAN/WAN, load balancing, firewall) andWindows system management tools
Experience implementing solutions for multi-tiered applications on Windows platforms
Strong analytical skills; excellent oral and written communication skills; ability to think strategically and act tactically
Utilize change management systems and maintenance windows to achieve highly available enterprise systems
Typical incidents, planning and change management
Understanding and experience working with anti-virus, and backup technologies (NetBackup preferred)
Experience in deployment, configuration, tuning, and troubleshooting Windows server based systems
In depth knowledge of Windows core technologies (AD, DNS, Virtualization technologies) and basic knowledge of networking and storage technologies
Please apply directly with an updated resume for immediate consideration.
This job was posted on 5/3/2017. Click here to view the original posting.
Look at our other open positionshere!
Not seeing the jobs that match your skillset? Please fill out ouronline application to be considered for future IT opportunities!

Posted By: Jaclyn Roman
Tags:
No comments yet. Be the first!
Your Comment: