Our mission at York Solutions is to positively impact the lives of everyone that crosses our path.
With over 25 years of experience, we are a veteran-owned IT consulting firm that uses a non-transactional, value-based approach to provide clients with custom workforce solutions to achieve business, technology, and operational goals. Using a strategic partnership approach with our clients, York Solutions focuses on fostering a long-term, trust-based relationship.
In addition to working with companies, we work with IT professionals to find the right company and role for their skills, while also working with them through professional development programs like our association, Think IT, and our Link to Leadership program.
Finally, we are dedicated to furthering an equal-opportunity workforce through our community involvement with our partner, Genesys Works, and through our own Barriers to Entry Program.
At York Solutions, we believe professional development is critical to the success of an organization. From the top down, we focus on helping our employees reach their goals and their full potential. When our employees are happy and fulfilled, we know that the whole team succeeds.
When our founder and Chairman of the Board Bill Carr started York Solutions, he wanted to create a workplace where people enjoyed coming to work each day. Every day we ensure we are achieving that goal by following our core values – Character, Accountability, Respect, and Lock Arms.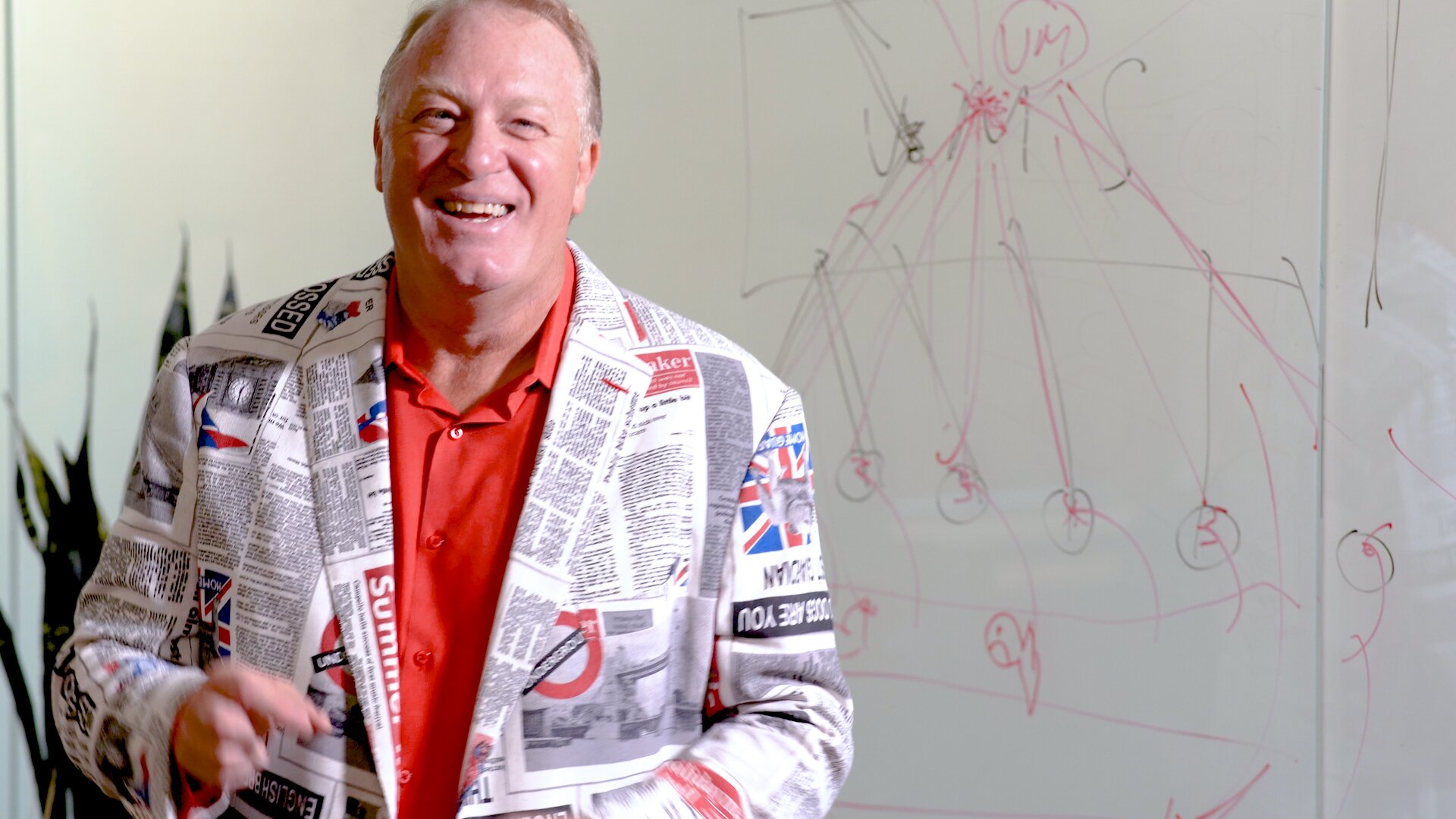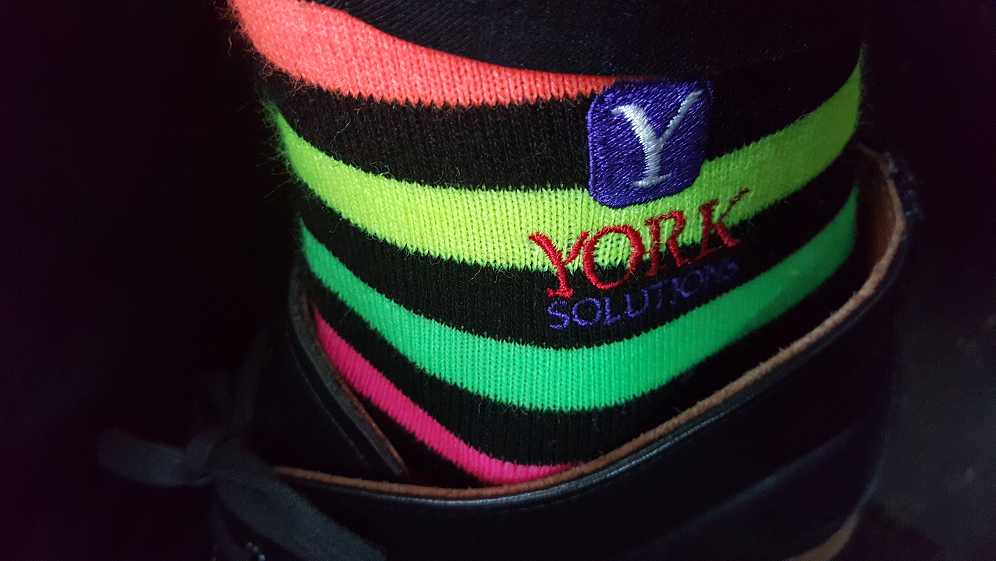 How a Loud Pair of Socks Changed Our Way of Thinking
What started as a way to encourage IT professionals to have a little bit of fun and express their creativity, quickly turned into a movement. From across the globe, York Solutions' clients and Think IT Association members proudly wear their vibrant socks each day to show they are proud of what they do.
#YorkSockClub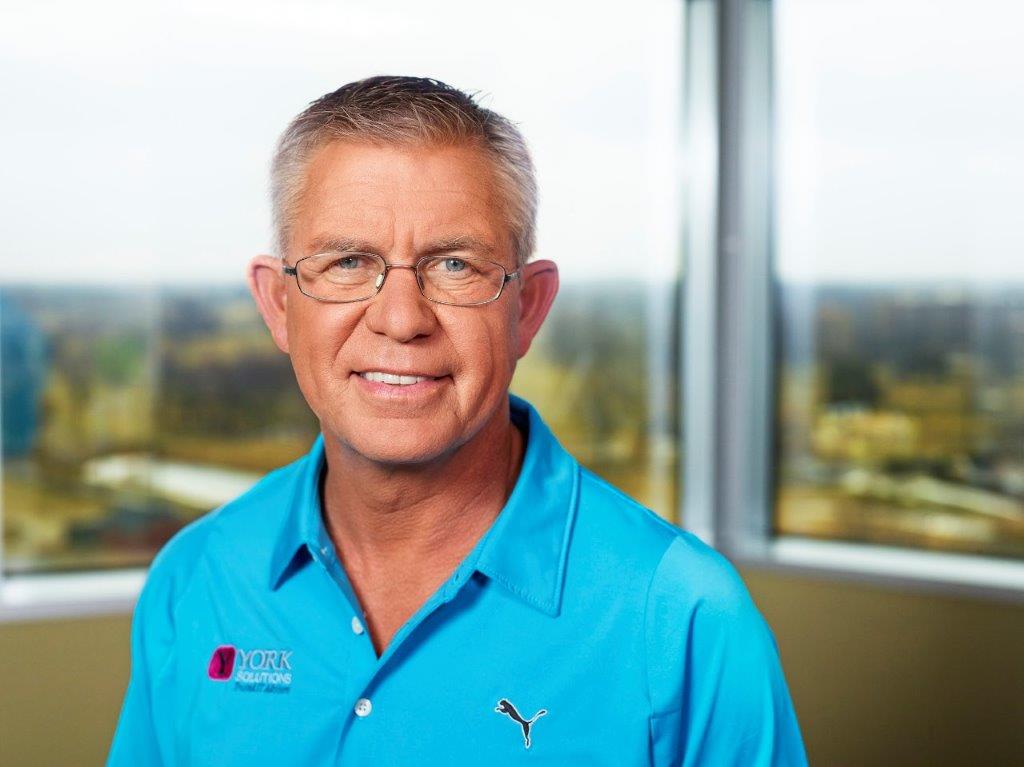 Bill Carr, a Vietnam veteran, started York Solutions in 1989 with his then partner, Julie Jacobs. From the very beginning, Bill has placed a huge focus on company culture at York.
We have his "3 Rules to Work By" featured in each of our locations: Put in a good day's work, Come in with a good attitude, and Play nicely with others.
And now, even as Chairman of the Board, maintaining a wonderful company culture, while providing more and more value to team members, is still Bill's top priority for York.
Prior to founding York Solutions, Bill held the position of Vice President of the Technical Sales and Marketing Division of CPS, Inc., where he worked for 13 years. He graduated from Southern Illinois University, Carbondale with his bachelor's degree in chemistry. He enjoys golfing and spending time with his friends and family.
Richard Walker, one of York's most colorful team members (hence the pink!), joined York Solutions in 1998 as Managing Partner, and now holds the title of CEO. He has headed up the sales division, opened new offices, started our professional development division, Think IT, and now commits himself to maintaining relationships with York's clients.
Before joining York, Richard was a Branch Manager for 6 years at the IT consulting firm, Bradford & Galt. He obtained his bachelor's degree in education from the University of Leeds in the UK. Richard is also a certified Everything DiSC trainer. To say Richard enjoys golf is an understatement, he is a lifelong learner of golf and loves playing the game any chance he gets. He is just as passionate about his family and giving back.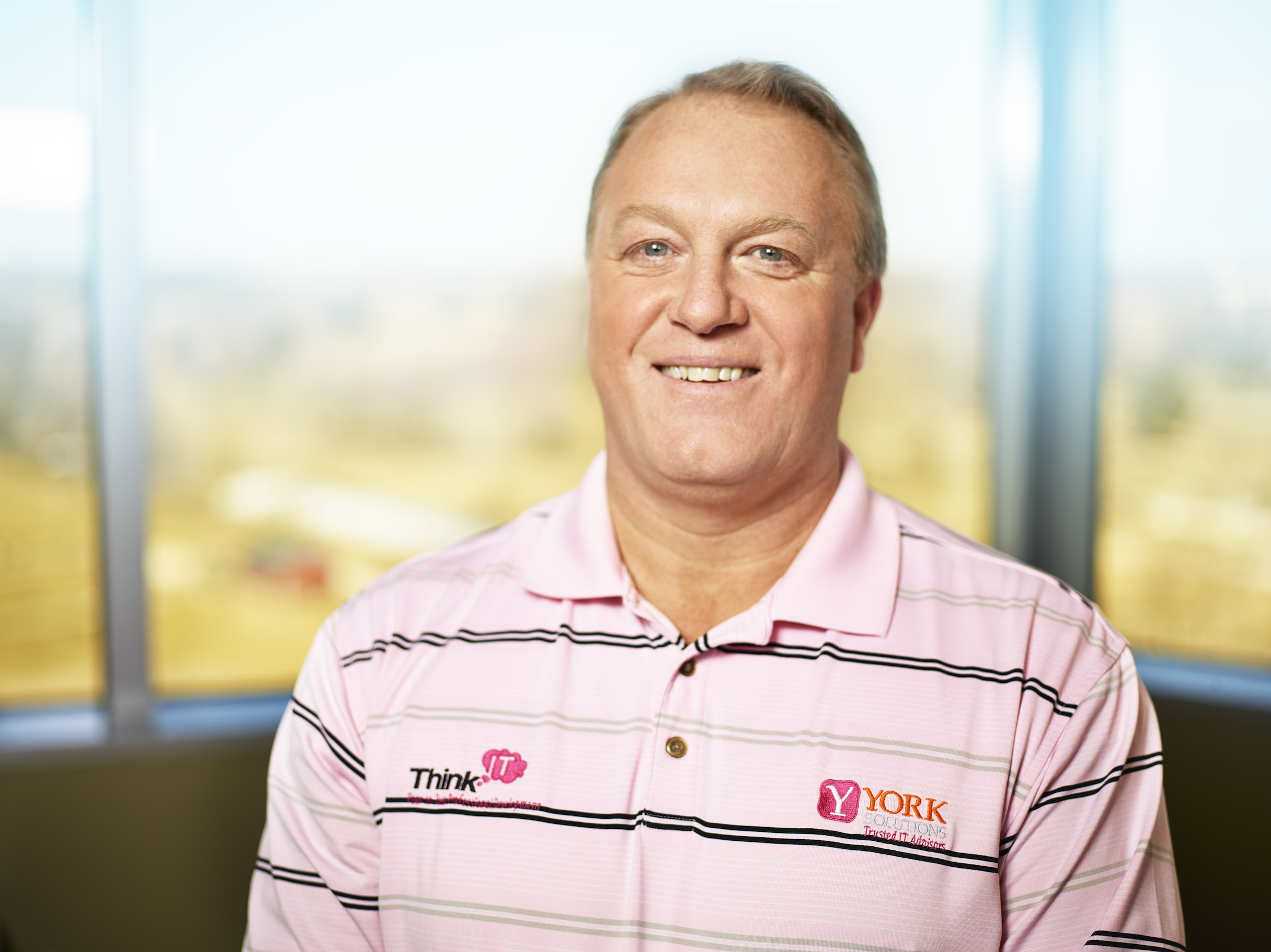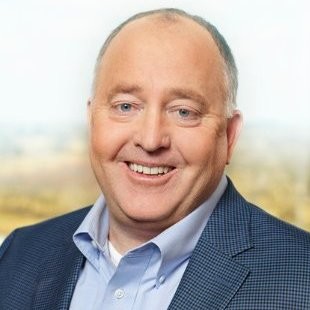 Roy Brammer joined York Solutions in early 2012 as the Vice President of Sales, and now holds the title of COO. He is responsible for leading the sales team and furthering the growth and development of York Solutions across all markets.
Roy's previous experience includes his position as a Branch Manager at Bradford & Galt in St. Louis. He enjoys golfing and spending time outdoors with his wife and three children.
SVP, BUSINESS DEVELOPMENT AND DELIVERY
Jim Spinner
Jim joined York Solutions in 2000 as a Manager of Consulting Services and has worked his way up to his current role as VP of Business Development and Delivery. He is instrumental in the growth of our Minnesota office and oversees our sales and recruiting divisions in order to provide our clients and consultants with the highest level of service.
Jim received his bachelor's degree from Southwest Missouri State University.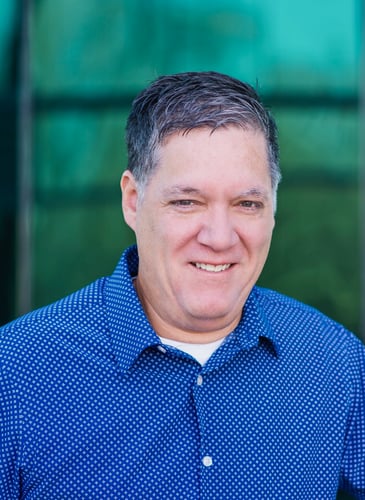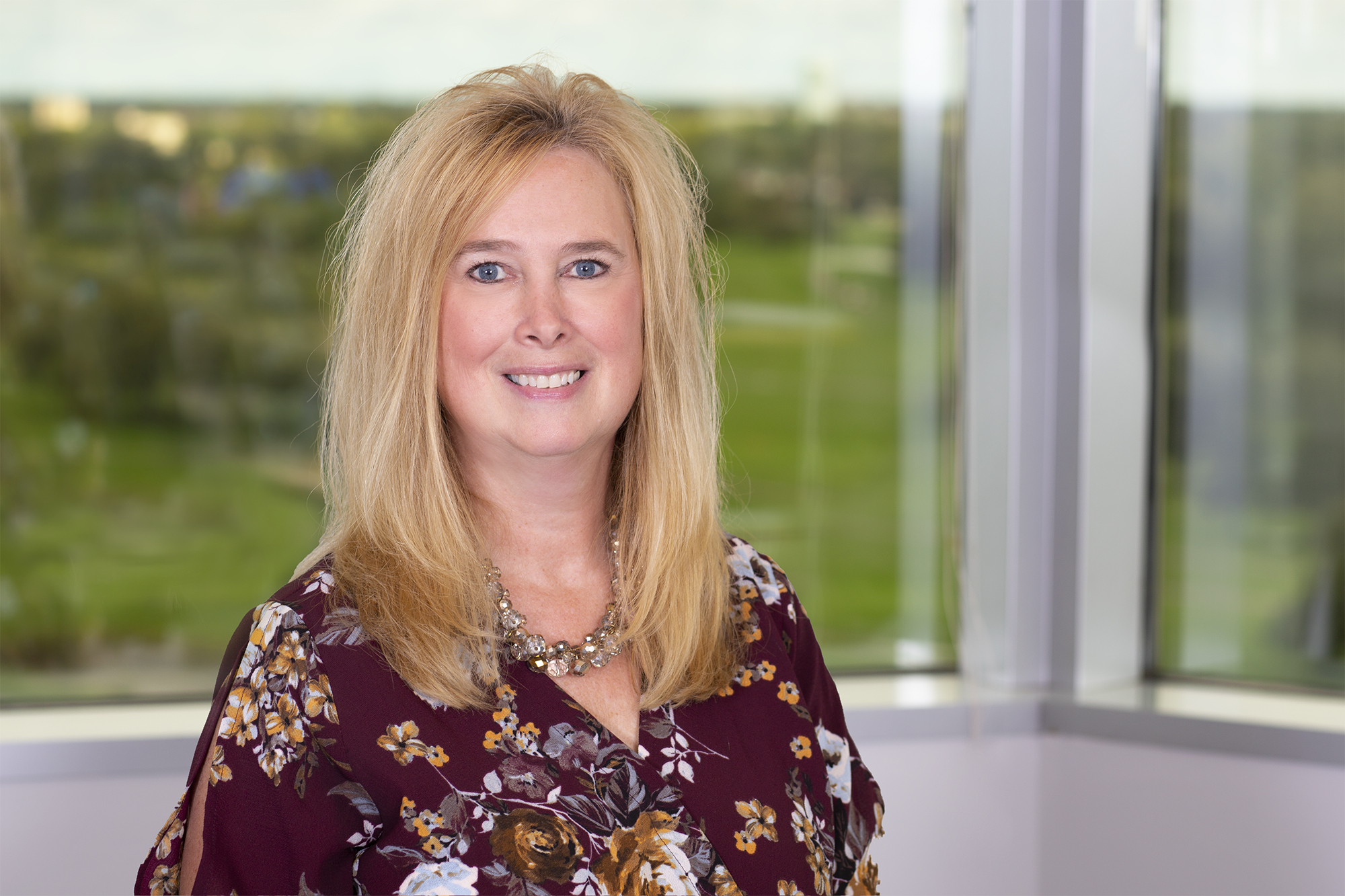 Donna Ebeling joined York Solutions in 2015 as our Controller, and now holds the title of Chief Financial Officer. She is responsible for leading the accounting department, managing the company's finances, financial forecasting, management of financial risks, budgeting, and financial reporting. Donna is currently pursuing her Master of Business Administration with a concentration in finance and has a Bachelor of Science in Accounting.
Donna's previous experience includes 20+ years in public accounting at Wayne Haack & Company. She volunteers her time in the community and serves on multiple boards, including, Treasurer of Stagg Athletic Boosters and Committee Chair of Troop 729 of Boy Scouts of America. She enjoys spending quality time with her husband and three boys who are active community members themselves. Her favorite part of working at York is the people she works with on a daily basis.