An Invite-Only Training Program for IT Leaders
The Link to Leadership Program is specifically designed for IT professionals with career goals in IT leadership and offers six classes that are led twice a year by senior members of Think IT. Once an individual has successfully completed each of the six courses they will receive a Think IT Link to Leadership certificate.
The purpose of Link to Leadership is to aid IT professionals in developing their soft skills, while giving them the opportunity to learn from some of the most senior IT leaders within Think IT. Mastering the concepts discussed in each of the six courses will allow participants to perform more effectively in their current roles and, in turn, make them more qualified for leadership positions.
The fee for participating as a student is $1,500. Net proceeds from the program are donated to Genesys Works-Twin Cities.
Link to Leadership Modules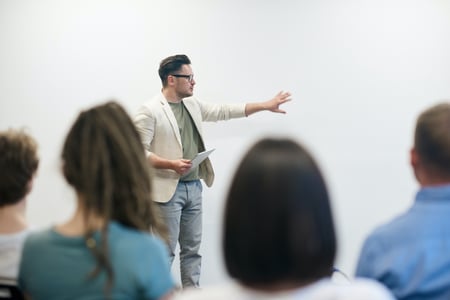 Know Thyself
Richard Walker, CEO at York Solutions
Understand how to leverage your natural personality as a leader. Understand other styles and how to interact with them.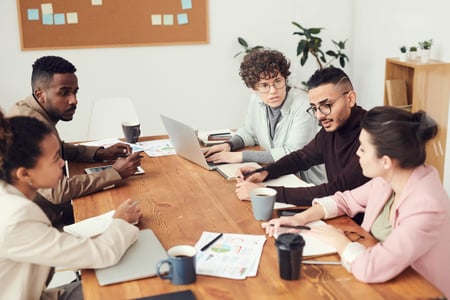 Culture & Influence
John Bandy, CIO at Data Recognition Corporation
Provide tools to help identify the type of organization you are in. Assess the culture and organizational norms of a company.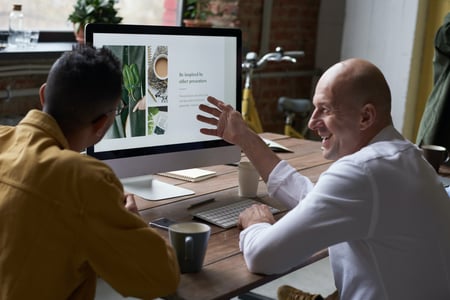 Business Communication
Andy Bingenheimer, CIO of Risk and Corporate at U.S. Bank
Understand business communication – why it is critical for IT – and discuss effective communication practices.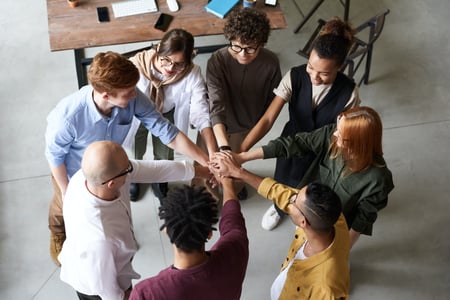 Fundamentals of Coaching
Dan Gowens, Former Sr. Director, PMOat Prime Therapeutics
Provide tools to approach coaching situations with confidence.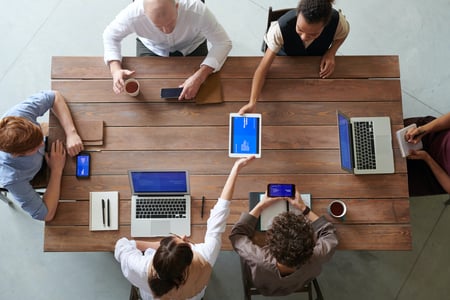 Leadership & Management Styles
Scott Redpath, Global IT Director – SAP Solution Delivery & Support Operations at Medtronic
Understand your management style and how to use it. Learn the difference between management and leadership.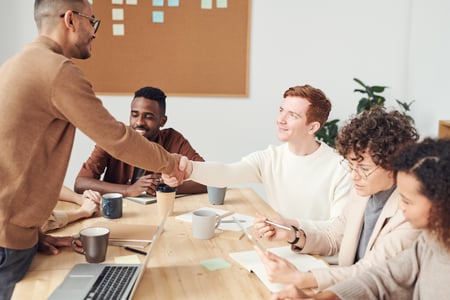 Your Leadership Journey
Mike Musto, Chief Information Security Officer, Manufacturing at 3M
Presentation of project demonstrating applicability of the Link to Leadership competencies, which is required for certification.
Link to Leadership Faculty
Andy Bingenheimer, CIO of Risk and Corporate at U.S. Bank
Jessica Farnum, Senior Director of Operations at Optum
Trevor Farnum, VP of Technology at Data Recognition Corporation
Melissa Flicek, Sr. VP, Platforms and Experiences at Optum
Cara Getschel, Sr. Director of Application Development and Support at Prime Therapeutics
Dan Gowens, Former Sr. Director, PMO at Prime Therapeutics
Matt Herrmann, Sr. Director Business Applications at Perforce Software
Bobbie McAdam, VP Enterprise Program Services at Medica
Mike Musto, Chief Information Security Officer, Manufacturing at 3M
Lanna Niemeyer, AVP SoftwareEngineering, Services, Network, Rebates & Claims at Prime Therapeutics
Salim Omar, Vice President, EnterpriseIT Service Level Management & Operations at U.S. Bank
Michelle Rademacher, Sr. Manager, Program and Project Delivery at NMDP
Sayeed Reza, Head of Engineering, Content Central and Point of Sales at Avalara
Angie Schulke, Senior Director -Application Development, Data, and Business Intelligence at Life Time Inc.
Tracy Smith, Sr. Director of Data & Analytics at NMDP
Richard Walker, CEO at York Solutions
"What I really like about Link to Leadership is that it's an open forum; it's a free format. Link to Leadership connects you with a mentor like a VP or a CIO or an accomplished senior leader, and that makes a huge difference."