April 20, 2017
Our mission is to provide creative, cutting-edge IT solutions to help companies achieve business, technology, and operational goals and objectives. We believe strongly in creating a true partnership approach with our clients and consultants that fosters a long-term, trust-based relationship.
Cyber Security Engineer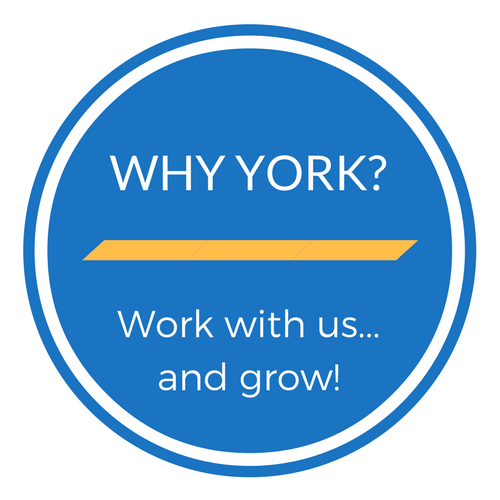 Position Summary:
Role is responsible for the creation, coordination, implementation and execution of cyber security solutions. Responsible for providing security governance and oversight in support of the company's strategy and ensuring they are consistent with IT Security & Risk Management Program Strategy. Provide security solutions and governance that protects the environment. Ensuring compliance with requirements from agencies such as NERC, FERC, and Department of Homeland Security.
Essential Responsibilities:
Engineer and implement security solutions in support of the overall security objectives
Provide technical leadership, governance and oversight for the design of information technology systems with a core focus on security to ensure systems reliability, accessibility and compliance
Develop and maintain a working relationship with external service providers responsible for providing technology consulting; work with business unit executives and service providers to introduce required Cyber Security functionalities into the environment
Requirements:
Minimum of 12 years of experience in IT
10 years of direct experience in cyber security
Good investigative, conflict resolution and negotiation skills
Preferred Requirements:
Penetration testing/"red team" activities
Vulnerability detection and mitigation
Threat Intelligence
Engineering/implementation of cyber security controls
Cyber security incident response or experience with Advanced Persistent Threat (APT) threats and the tools and techniques leveraged
SME leveraging the following tool sets:
Metasploit
Rapid7 Nexpose
Nessus
Maltego
This job was posted on 4/17/2017. Click here to view the original posting.
IT Director
York Solutions is currently seeking an IT Director in the Minneapolis, MN area for our direct client. The ideal candidate would possess the following experience:
Lead application development teams
Background in team development
Capability Management
Accountable for scope, schedule and budget for all programs and projects in capability area
IT Project Delivery experience
Background in technology projects
Overall understanding of application development processes and methodologies
This position was posted on 4/18/2017. Click here to view the original posting.
.NET Tech Lead
York Solutions is currently looking for a .NET Tech Lead for a direct client of ours located in the Minneapolis area. The ideal candidate will possess the following:
Provide technical leadership to scrum teams in delivering software
Create culture of leading edge engineering techniques and continuous improvement
Provide sizing estimates for user stories
Responsible for code quality, scalability, and performance
Determine technical direction for capabilities
Initiate technical upgrades, platform stability enhancements, foundational capabilities, etc.
In the past, worked for 3-5 years as a software developer using Java or other Object Oriented language environment, .NET, C, C++, HTML
This job was posted on 4/18/2017. Click here to view the original listing.
Microsoft Dynamics AX POS
The Microsoft Dynamics-AX Application/Integration Specialist (AX) will participate in every aspect of the implementation from analysis, configuration, testing, training and documentation for AX solution.
Overview:
Participate in discussion with key stakeholders on change requests in AX and other applications and provide feedback on gaps identified between standard and proposed functionality
Implement AX solutions using best practice methodologies and ensure alignment with project team members
Provide end to end support for business-critical incidents and assist with solution management/guidelines
Engage in solution design, documentation and training
Estimate and plan activities
Lead and drive discussions in large groups
Qualifications:
Experience with MS Dynamics POS (not CRM) either AX version 12 or 365 POS on Azure
Architecture, Configuration, and/or Integration Experience
Experience in a non-SOA environment (FTP, ETL, Buss) – for integration
Must have experience with POS module, financials module, inventory module, warehouse management (for interstore transfer), HR Module
Experience with building/deploying solution to retailers
Experience with configuring and implementing solution for a $1-5B company (preferably several), with some kind of complexity (global, multi-line of business)
Knowledge and experience in developing processes
This position was posted on 4/19/2017. Click here to view the original posting.
Look at our other open positionshere!
Not seeing the jobs that match your skillset? Please fill out ouronline application to be considered for future IT opportunities!

Posted By: Jaclyn Roman
Tags:
No comments yet. Be the first!
Your Comment: